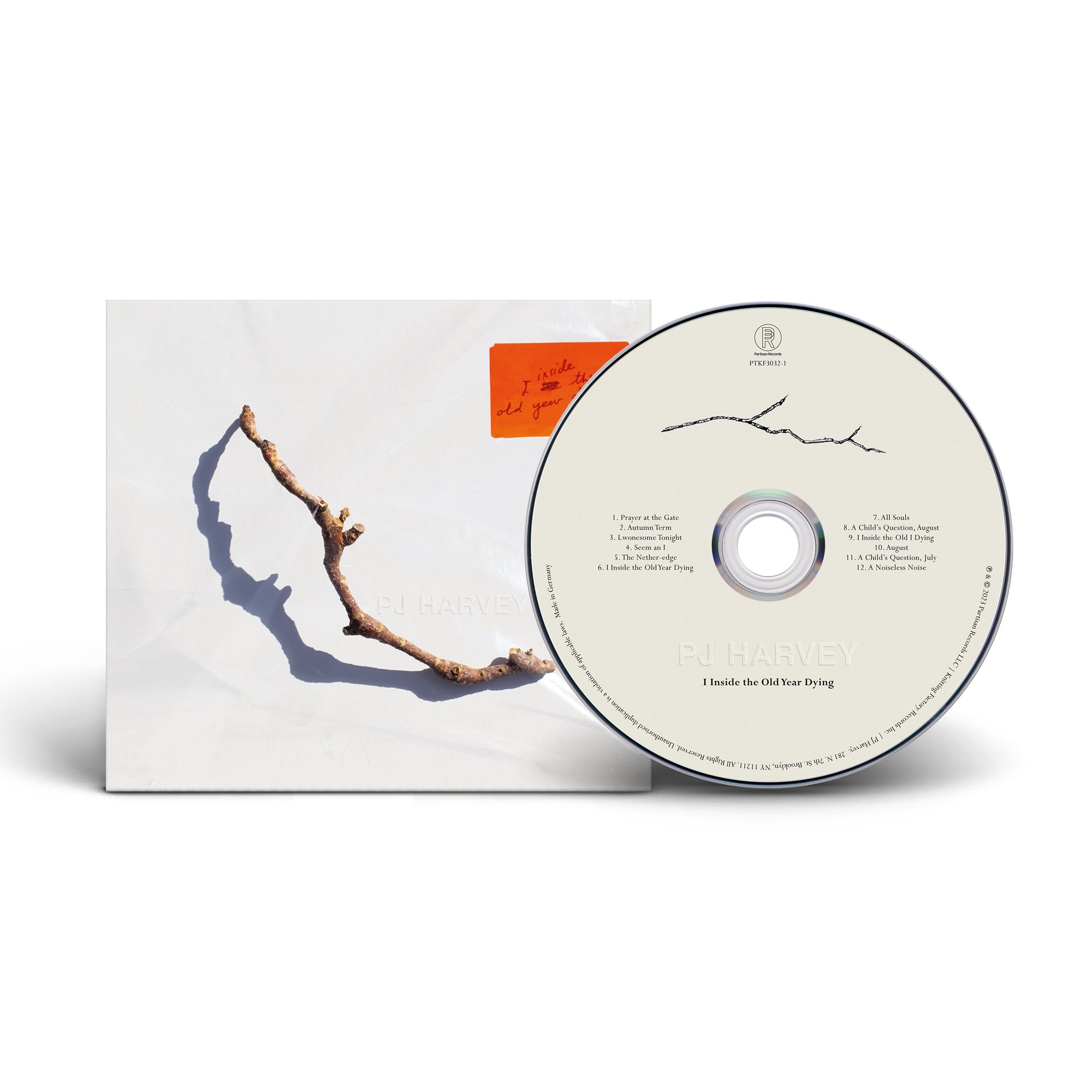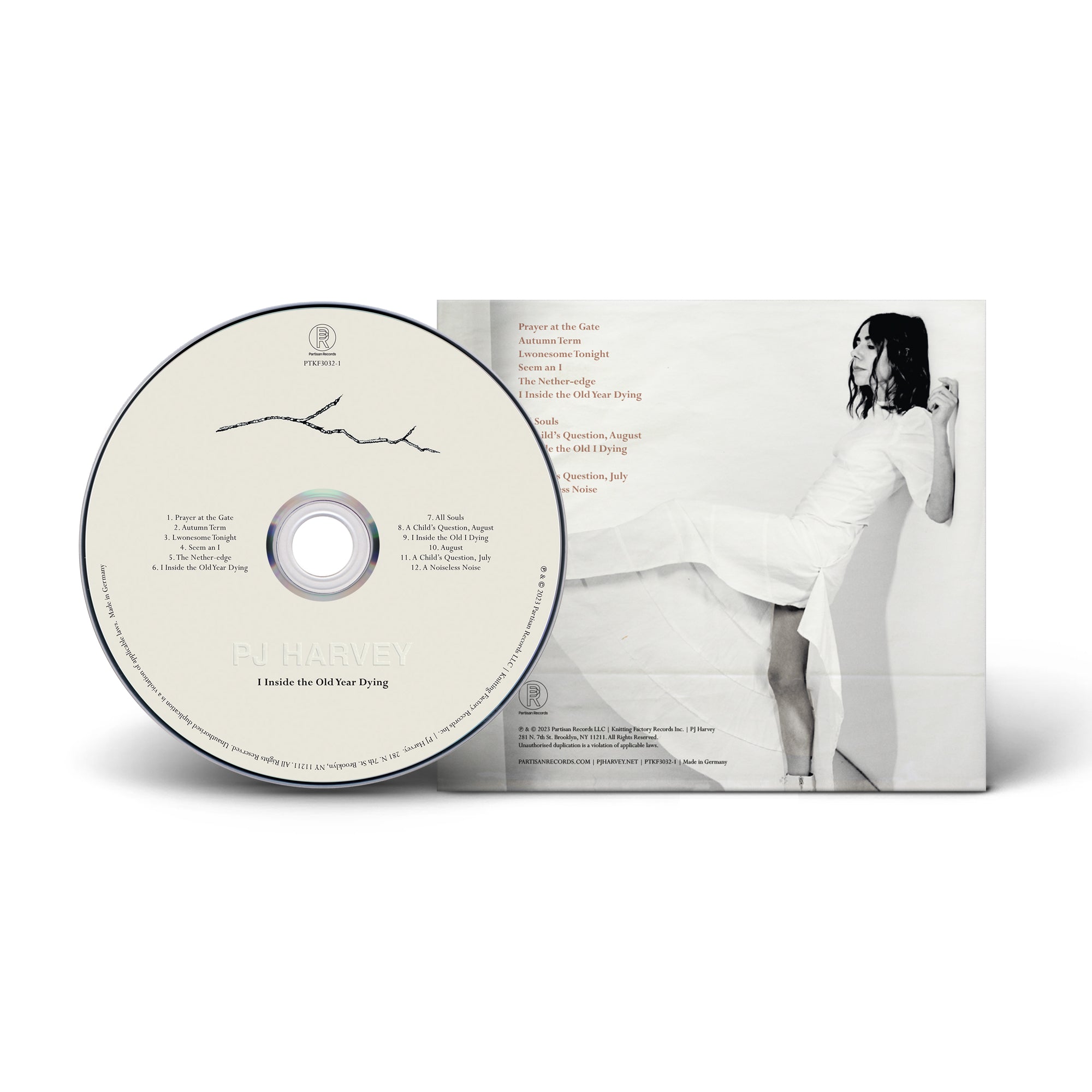 I Inside the Old Year Dying CD
Digisleeve with onbody print and lyric booklet.
PJ Harvey's tenth studio album I Inside the Old Year Dying marks her first album in seven years, following UK #1 album The Hope Six Demolition Project.
"Recorded with long-time creative collaborators John Parish and Flood, on this album PJ Harvey builds a sonic universe somehow located in a space between life's opposites, and between recent history and the ancient past.
Scattered with biblical imagery and references to Shakespeare, all of these distinctions ultimately dissolve into something profoundly uplifting and redemptive." - John Harris, March 2023
I Inside the Old Year Dying was released on the 7th July 2023 on Partisan Records.
CD Tracklist
1. Prayer at the Gate
2. Autumn Term
3. Lwonesome Tonight
4. Seem an I
5. The Nether-edge
6. I Inside the Old Year Dying
7. All Souls
8. A Child's Question, August
9. I Inside the Old I Dying
10. August
11. A Child's Question, July
12. A Noiseless Noise